Ideami Studios has been creating and offering masterclasses and workshops for years, reaching a lot of success by combining the best content and knowledge with the unique style and energy that Javier Ideami gives to his teaching. Ideami Workshops include:
- Creativity and Ideation through the revolutionary Springkite Workshop. View Details
- The new FastTrack Entrepreneurship workshop. View Details
- Digital Art, Photography and Advanced Retouching & Postproduccion digital treatments. View Details
- Filmmaking preproduction, production and postproduction workshops. View Details
Workshops can be arranged anywhere in the world and adapted to your requirements. Contact ideami@ideami.com for more information & Visit the Education Gallery here.
For Javier, teaching and learning is all about the experience, we thrive as learners when we feel enthusiastic and connected to both the topic and the tutor.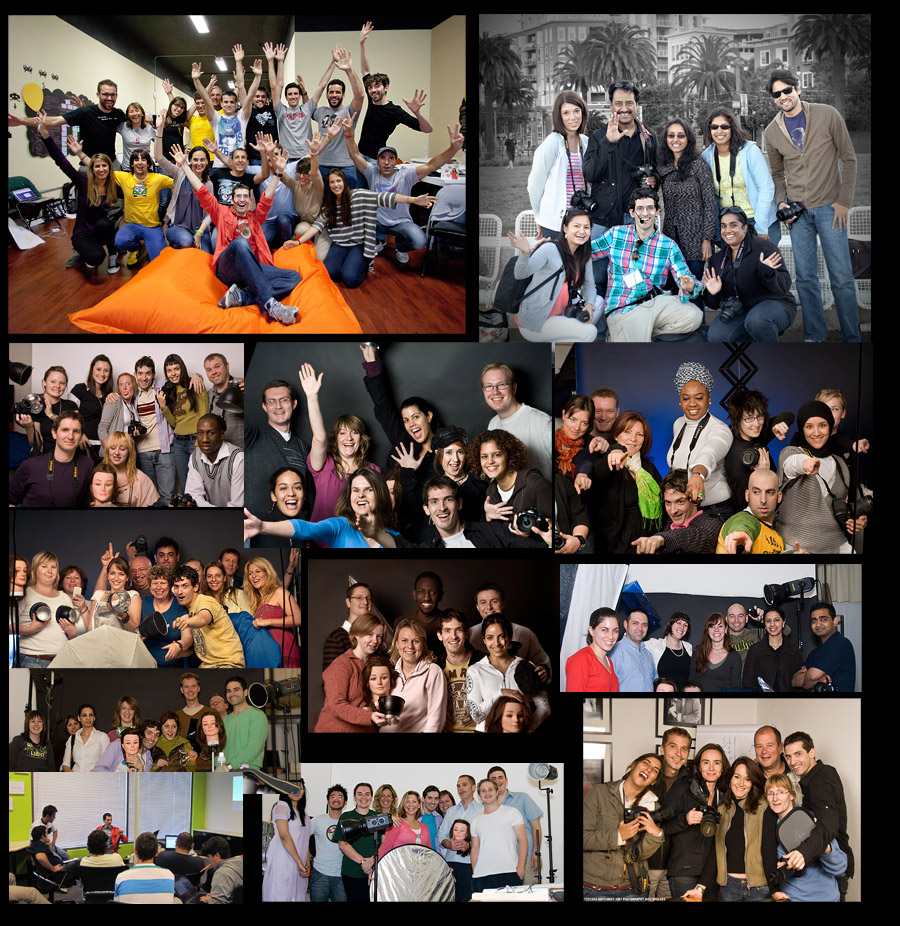 The unique style of teaching of Ideami, its intensity, energy and depth is best understood by experiencing it. These are some of the feedbacks from Ideami students that can as well communicate some of that experience:
"Javier was a joy – he has an enthusiasm and energy which is contagious and inspirational. The most important factor to a successful course is arguably the tutor and Javier struck a great balance between making the course demanding yet very good fun."
Sandra arcan
"This course shines because the instructor, Javier, is so dynamic, energetic and personable."
Ruby Mawira
"Javier was fantastically organised and extremely knowledgeable and somehow related technical information in an incredibly understandable way"
Sarah Hodgson
"Javier is one the best teachers I have met in my continuing academic career. He can dumb down the terminology if it helps get the lesson across without diminishing the passion and importance of the subject. His highly infectious creative flair is something many students would lose in their work if they merely 'learned' the subject."
Sameenah Din
"Javier is the most amazing teacher, i have done things that i did not think possible, you forget that he is a teacher he is a good laugh which makes the learning process much easier"
David Harris
"Javier is a fantastic tutor with a wealth of knowledge and passion"
Dan Broderick
"The enthusiasm and knowledge of Javier made every aspect accessible and worthwhile"
Mike Kirk
"It was intensive but clear enough…and full of professional tips that was not possible to get anywhere..And Javi is perfect…He worked with everyone of us to make sure that we are all clear…Thank you."
Selen Sanli
"i actually studied advertising and have read books about creativity and i found this amazing and totally new compared to what i've seen. And the best part, you get really good ideas, it works!!!"
Jordi Valls
"The Springkite workshop was the most brilliantly challenging 8 hours of my life. It really pushed me to extend beyond my capabilities, forced my mind to adapt and work in ways I didn't know it could, make creative connections I would have never otherwise made. Overall, it was also an incredibly fun and rewarding experience."
Eric Hsieh
"I really liked It , It has been entirely useful. I learned to let my imagination fly. It has been an amazing experience, i will never forget it, fantastic also the vitality and energy with which you transmit the ideas!"
Juan Barbed
"Springkite turned out to be a mind-changing experience where its intensity and variety of activities really motivated us and gave us a creativity boost that we can apply in our projects and careers"
Jorge Rodriguez
Ideami can he hired to teach anywhere in the world.
Contact him for more information on ideami@ideami.com