Pre-Book your Springkite
Next Springkites: London (January/February), Prague (March/April), Get more information and/or Pre-book emailing us at ideami@ideami.com
Current Offer Price: $300 Per Person Per day (Posterini users get a 20% Discount)

What is Springkite
the IBM Global CEO Study tells us that creativity and creative thinking are the most important skills that predict success in a society whose complexity keeps growing. Award Winning creative expert Ideami helps you empower your creative thinking skills with the Springkite Workshop. An Innovation, ideation & creativity workshop that brings it all together, multiple modules and a complete way to generate solutions to specific challenges, involving every part of your self
What you get
On Springkite you will:
Work on job related challenges or brand new ones.
Generate specific results, insights and solutions
Balance analytical & Creative thinking
Combine traditional tools with advanced technology only available on Springkite, including the online SK Engine and its advanced database system, providing automatic and manual brainstorming modes
Awaken, reinforce and empower your creative thinking, collaboration, communication, observation, lateral thinking, improvisation, spontaneity and other essential skills for your business, including those indentified as the most critical for a company's success by the latest IBM world CEO study
Expand brainstorming to involve sound, light and more!
Involve all your potential to tackle the complexity of today's challenges
Get feedback on your work from peers and organizers
Pitch your project and insights, and act on the feedback received.

A complete process that revitalizes and refreshes your mind and gives you the tools and understanding to be more productive, efficient and creative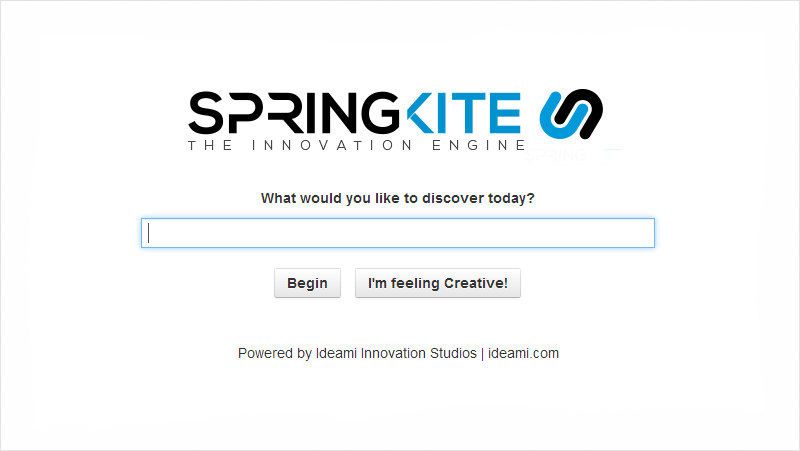 ---
Designed by award winning Ideami Studios, Springkite is ideal for organizations, businesses, groups and individuals of all sizes and backgrounds.
Download the Ideami White Paper 'The New Balance', that talks about the need to balance analytical and creative thinking for success in today's business markets.
Book today your Springkite, Email us at ideami@ideami.com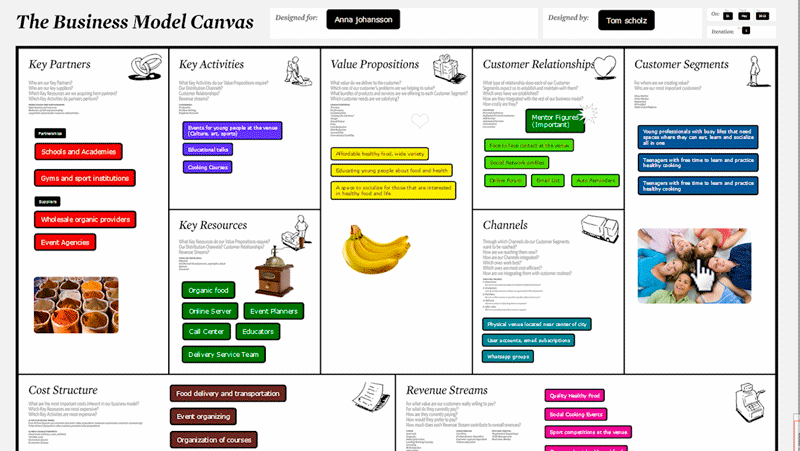 ---
Example: A case study in summary
Our participant, Anna Keller, will define her challenge through a human-centered approach. She then performs an intensive ideation process with constant feedback and iteration loops. Finally, after completing a business model canvas, she pitches her results, business model and insights, proposing an implementation and a go to market strategy and gaining further feedback that she can act on.
Anna Keller's first step is to identify her challenge. She is currently working on a project to create innovative solutions to better manage resources at her company
As part of the same step, Anna identifies details and constraints about the audience and community connected to the challenge as well as other details related to its environment
Anna sets up her personal business model canvas as well with the SK-engine online tool, which she will use throughout the following modules.
Module 1 | Insights
Using the SK advanced engine, Anna exercises her brainstorming and team work skills, incubating and generating specific insights, in between them a system to exchange tasks among employees based on efficiency and a feedback process to identify resource blockers in the company
Module 2 | Visual
Anna exercises her visual percepcion and communication skills, using visualization techniques to go beyond words and visualize the challenge with the boundless expressiveness of lines; She generates new insights including identifying ways to extend the physical boundaries of her company by using technology to filter energy in response to environmental conditions
Module 3 | Gesture
Anna exercises her improvisation, communication and spontaneity skills, expressing her challenge through movement and gesture, exploring and finding new angles on the challenge, including new technology solutions to use and distribute electricity more efficiently through the different company venues
Module 4 | Pattern
Anna exercises her imagination, creativity and communication skills, working with light at different abstraction levels, connecting different environments to her challenge, identifying new insights such as an innovative way to track the levels of efficiency on the use of energy resources at the firm
Module 5 | Emotion
Anna works with the very key dimension of emotion, using the SK-Haiku Tech Tool, exercising her emotional intelligence skills, communication and perception, connecting language with feeling, and feeling with her challenge, generating new insights like a gamification system linked to emotional feedback and rewards to encourage employees to contribute in positive ways to the management of resources at the firm.
Module 6 | Context
Anna studies her challenge in a variety of environments, using abstractions previously unknown (a different language) as well as acoustic stimuli to shift angles and estimulate the mind, exercising her flexibility, team work, communication, spontaneity and imagination skills, further enriching her innovation process with new insights like innovative emergency systems to deal with national infrastructure issues or an internal crowdsourced online system to generate real time solutions to localized resources deficiencies
Module 7 | Meditation
Anna exercises her observation, imagination, perceptual and comunication skills, using the SK-Soundstorming Tech tool and other Soundstorming strategies to explore her challenge in new ways, generating further insights like a system of sensors that redistributes resources using fuzzy logic applied to the collected data

Constant feedback-update cycles
Throughtout the modules, the participants record their insights in different forms which also include completing a business model canvas with the SK Engine. The resources, audiences, ways to monetize and other aspects of the challenge are constantly updated during and after each of the modules.

Pitching
After module 7, it's the moment for Anna to present and explain her insights and solutions, go to market strategy and business model canvas to the rest of participants. She receives direct and honest feedback from her peers. After the presentation Anna updates her notes and business strategies.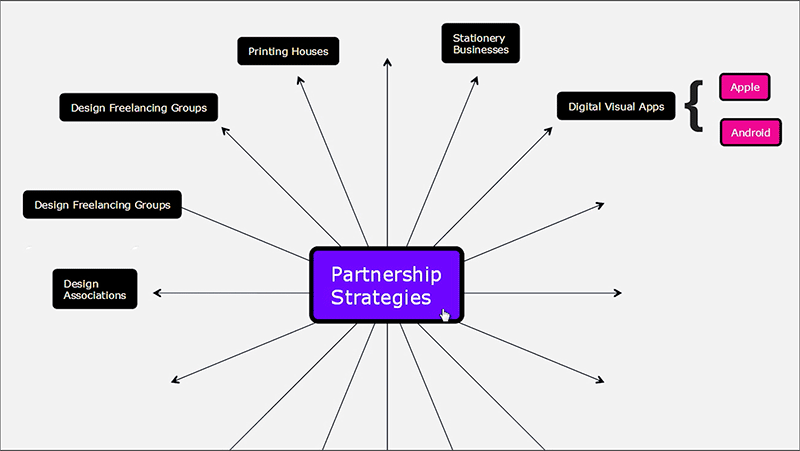 SK covers all angles, Anna has obtained specific results and insights, worked with others and by herself, used traditional and advanced tech tools, exercised analytical and creative thinking and connected every part of herself to the challenge, a complete and full process that revitalizes and refreshes her mind and gives her the tools and understanding to be more productive, efficient and creative

Other details and Booking Springkite
Booking: To host a Springkite at your company or venue contact ideami@ideami.com.
Group Size: We can adapt to sizes from 10 to 50 participants
Duration: Springkite can be given as a 1 or 2 day event
Requirements:
Venue should have Wifi internet connection
Participants should have a laptop computer or a tablet, a camera (can be an smartphone camera) and pen and paper.


---
Why Springkite is so useful
IBM's global study on 1500 CEO's in 66 countries and 30 industries, in its 2010 and 2012 editions, concludes that Creativity is the most crucial factor for future success. The 2012 edition also emphasizes that the four traits that stand out as critical for employees' future success are: Collaborative, Communicative, Creative and Flexible.
(An ideami White Paper summarizing  the connection between the IBM study, largest of its kind ever undertaken, and this workshop, is available on request).
Springkite focuses on those traits and skills that the Global IBM study, largest of its kind, considers most important for today's businesses. Based on years of research and the unique multidisciplinary experience of Ideami, SK is especially designed to stimulate and reinforce creative thinking, thus enhancing our overall productivity, energy and balance. An ideal boost for all types of entrepreneurs, employees, managers and businesses.

---
Why is it so Unique
SK is a unique workshop among its kind because
The conclussions of IBM's global study are clear and match with ideami's work and research. In today's society and markets, analysis is an incomplete and limited way to deal with the complexity of business and life. Springkite is designed to balance analytical and creative thinking in order to take our productivity and innovation potential to the next level. You will be working on Communication, creative thinking, flexibility and improvisation, observation and collaboration, lateral thinking, expressiveness, team work and much more.
Springkite (SK) goes way beyond language to help you exercise creative thinking with all your potential, working with multiple creative channels, involving words, sounds, visuals, movement, gesture, emotions, context and more, empowering the creative  skills of employees and managers and giving you new strategies to create and incubate novel and useful ideas connected to your current work. The Full Springkite is structured in 7 modules: Insight, Visual, Gesture, Pattern, Emotion, Context and Meditation. Together they provide a formidable training in creative thinking skills to complement your existing analytical ones.
It is very practical, in SK you will work on real business challenges related to your needs in order to produce useful results. Or you may choose to work on brand new challenges.
A workshop that covers so much ground needs a tutor and speaker expert in a very wide range of areas involving business, technology, creativity and innovation , human interaction and other areas. Javier Ideami is the unique award winning expert that reaches across science, entrepreneurship, technology, business and art, to take you and your company to the next level.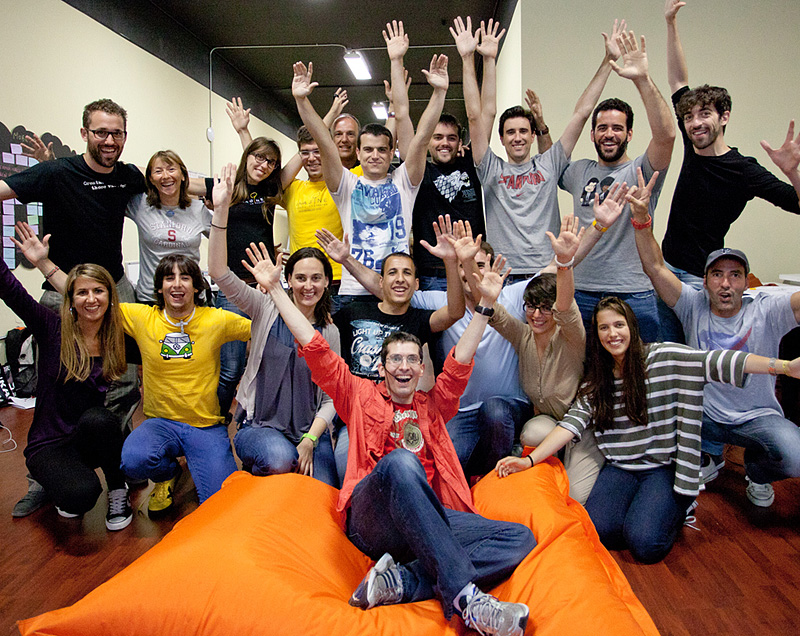 ---
The Tools
Springkite makes use of a series of unique custom made creative tools designed and created by Ideami himself. These include:
SK ENGINE: The Core online tech tool of Springkite, offering automatic and manual brainstorming modes and hundreds of thousands of data elements on its huge database as well as many other features
SK-TOOL: A mobile app that powers a few of the modules of Springkite allowing participants to do many of the exercises in a very flexible way, as they move or interact with each other. More
SK-SOUND: A unique sound-storming tool that powers the meditation module of Springkite. More
SK-LIGHT: A unique light-storming tool that powers the light module of Springkite. More
SK-PRES: The unique presentation system ideami uses to teach Springkite. It brings together some of the best features of Powerpoint, Prezi and other systems in a totally new way. More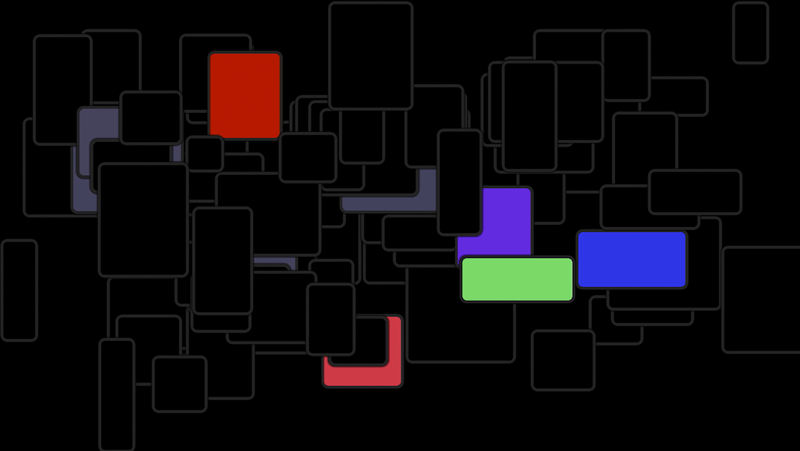 In addition to those cutting edge tech tools, participants will also use traditional tools such as paper and pencil. In this way Springkite bridges and encompasses the entire range of creative tools, from the most traditional and simple to the latest and most innovative, becoming the most unique innovation and creativity event you can find today in the market.
Springkite is suitable for all ages. Below you can watch an example video of one of the Springkites for young entrepreneurs that took place at the company Imagine in San Francisco


---
Praise For This Program

"The Springkite workshop was the most brilliantly challenging 8 hours of my life. It really pushed me to extend beyond my capabilities"
Eric Hsieh

"I had the privilege to take the Springkite workshop and the experience was absolutely fantastic. A great way to exercise every neuron in your brain! During the workshop we all came up with amazing ideas while having fun and creating bonds between us. Springkite is a great way to re-discover the creativity in you. I highly recommend Springkite to everyone, no matter age or background!"
Rosa Monge

"This year we added to our innovation program the Springkite workshop. Javier ideami worked intensely with our entrepreneurs and without a doubt we will repeat this activity again in our future programs. The entrepreneurs were amazed with what they were able to achieve through the different creativity techniques they learned. They came up with incredible ideas!"
Xavier Verdaguer

"i studied advertising and i found this amazing and totally new compared to what i've seen. And the best part, you get really good ideas, it works!!!"
Jordi Valls

"Springkite turned out to be a mind-changing experience where its intensity and variety of activities really motivated us and gave us a creativity boost that we can apply in our projects and careers"
Jorge Rodriguez

---
Who Should Attend
You are an employee, manager, director, entrepreneur or individual looking for powerful strategies to balance analytical and creative thinking, in order to improve productivity and innovation skills.
Professionals interested in expanding and accelerating ideation processes.
---
The Tutor
Javier Ideami is an award winning multidisciplinary creative director, entrepreneur, engineer & artist who has been blending business, creativity and technology for years as well as leading innovative educational workshops, conferences and events. Ideami's expertise brings together fields as diverse as innovation, creativity, entrepreneurship, software engineering, design, photography, filmmaking, marketing, music, acting, public speaking and others. He is the founder of award winning Ideami Creative Studios as well as multiple business ventures.
Javier has spoken at prestigious institutions including Stanford University in California, the United Nations FAO headquarters, the faculty of architecture at the university of Rome, Canary Wharf financial centre in London and at other numerous symposiums and events around the world.



---
Join SK
Today's business challenges are too complex for analysis alone. Expand your modes of thinking and generating ideas;
Bloom like spring, kite like the wind, Accelerate your Business ideation processes and welcome a new creative spring in your mind.
To host a Springkite contact ideami at ideami@ideami.com