Corporate Video Production
Ideami offers a wide range of Video production services from Videos for Corporations & Startups to our Moving Touch Postproduction services, as well as Portrait Videos to promote yourself and your services.
Our many clients around the world include big corporations such as Intel, top firms like Mystique hotels, London Academy, Santillana, Large Conferences like BizBarcelona or TieCon and Silicon Valley startups like YouNoodle, Biba, UserZoom, MyBusiness, Cellknight, Imagine Creativity Center, SpotVite and many others.
We deliver the very top quality combining professional narration by the best voice professionals in professional studio, stunning visual effects and animation capabilities, live action and location shooting, sound effects & music that enhance your message, delivery in many versions to adapt your video to any purpose, and much more. Live the ideami experience!
Why you need a Video
– Today video is more important than ever. In a highly competitive environment, an impressive video that explains clearly what your company offers can make all the difference between success and failure.
– Today Video search is much more effective than Keyword search. Text based keywords are saturated. If you have a great video, people will find your company much easier in Google and all the search engines.
– You can reuse video in multiples locations, on your website, on youtube, display it at conferences, events, email it. A single product that you can distribute in hundreds of different ways.
Why our service is unique
– We offer you top quality video production and postproduction for prices no other agency can match.
– Our clients include small startups and large companies and organizations so we are used to work with all sizes and types of projects and institutions.
– We adapt to what you need, 2D and 3D animation, advanced motion graphics and FX, photo collages, simple or complex, we are ready to help you. Email us explaining what you need and we will send you a quote shortly. We can produce all kinds of corporate videos, from live footage to animation, through 3d special effects and all in between.
The Right Price

Corporate videos usually cost anywhere between 3k and 40k. Because of his multidisciplinary background and experience, ideami is able to bring the price as low as possible while preserving the very best quality available in the market. This is possible because most of the work is done in house taking advantage of the unique blend of skills of ideami

See some more examples here
The Process
When you work with us we begin by preparing a screenplay for the video, working in a real time collaborative framework with the client until you are satisfied with the script.
We believe in adapting to you and to your needs. Explain us what you have in mind and what you need as well as what your budget is, and we will make you a proposal that fits your budget and your expectations as well!
Ideami will make sure that you are satisfied with the result in every way. Send us your needs to ideami@ideami.com and we will reply with a proposal that fits them.
These are the different phases of the process of creating a video with Ideami
Requirements study, budget proposal.
In this phase we identify and agree on the details of the production. Do you need animation? if so, 2D, 2.5D or 3D? Do you want narration? Do you need specialized visual effects or designs? Would you like to have a generic soundtrack or a custom made one?
Creation and refinement of the script until client is satisfied
In this phase we work together with the client in describing the different screens and stages that the video will have; This way the client will know from the beginning what to expect at the other end of the production phase.
Main Production Phase
At this stage our team works on the video recording (if necessary), design and illustration, animation, sound design, soundtrack, visual effects and other elements of the production and integrates them gradually into a finished product
Refinement and Delivery of Product
In this phase the product is presented to the client and refined in response to the client's feedback. The product is then delivered in a range of formats suitable for different channels and purposes
Below you can see more examples of our work.
UserZoom Silicon Valley Corporate Video
Production by Ideami Studios


MyBusiness.com California Corporate Video
Production by Ideami Studios


Biba San Francisco Corporate Video
Production by Ideami Studios


Imagine Creativity Center Corporate Video
Production by Ideami Studios


BizBarcelona Business Conference
Production by Ideami Studios


Springkite Innovation Workshop
Production by Ideami Studios


ColorNote Korea Corporate Video
Production by Ideami Studios

CellKnight California Corporate Video
Production by Ideami Studios

Spotvite California Corporate Video
Production by Ideami Studios


London Academy of Media Film TV Corporate Video
Production by Ideami Studios

TieCon Path of Innovation Entrepreneurship Conference corporate Video
Production by Ideami Studios
Celebrating the passion and the perseverance of entrepreneurs in Silicon Valley and around the world, TiEcon delivers each and every attendee a place to learn, educate, connect and inspire. Join over 3,000 participants and engage in rich dialogue with a dynamic group of entrepreneurs, venture capitalists, industry executives, and thought leaders over two full days of networking, inspiring talks, and idea sharing.

Intel Entreprenurship Program Latin America
Production by Ideami Studios
Desafío Intel is a program to support the technology businesses at universities.


Stanford University E-BootCamp 2012
E-bootcamp 2012 Bases | BT by Ideami Studios
Video Production by Javier Ideami / http://www.ideami.com
This is one of the most selective international entrepreneurship conferences, held in conjunction by the Business Association of Stanford Entrepreneurial Students (BASES) and Princeton University's Business Today (BT).
The BASES | BT National Entrepreneurship Bootcamp is a conference focused on bringing together students with brilliant ideas from universities around the world with founders, entrepreneurs, and venture capitalists for an intensive learning experience.

Mystique Luxury Hotel, Santorini
Production by Ideami Studios

Entrepreneurship Documentary
Production by Ideami Studios


Lost in the Sand / Imagine Creativity Center Motivational Video
Production by Ideami Studios

Imagine Creativity Center Motivational Video
Production by Ideami Studios

Sometimes you may have already recorded material that just needs post-production treament. Here is where our Moving Touch service comes to the rescue.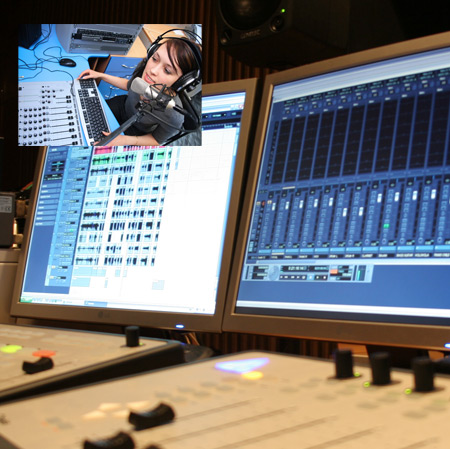 Our Video post-production services include:
– Top quality color correction
– Video editing
– Visual effects
– Sound Cleaning
– Sound Mixing
Each result can be delivered to you in different formats and resolutions to adapt to different environments including conference spaces, the internet, email and cinematic projections.
Looking forward to making a memorable video to highlight and give a fresh impulse to your product, company or project.


We create amazing compact Portrait videos, ideal to put on your website, tablet, phone or send by email. You can use our portrait videos to promote yourself, your services or products. They can be done with or without sound, and can last anything from a few seconds to a few minutes. See an example below