SK-Pres
SK Pres is a presentation system based on html5, highly configurable, multipurpose and able to be adapted to a wide variety of tasks.
It was originally created by Javier Ideami for his springkite innovation programme and is currently being used by Ideami for some of his presentation needs.
SK Pres was used for the first time at Stanford University in June 2012.
SK Pres was born out of a typical situation. Javier Ideami had been trying different presentation systems for years, from powerpoint to Prezi and others.
These systems offered features that ideami didn't need or were distracting, and didn't offer other features that ideami needed. SK Pres was created to adapt to the specific needs of ideami presentations. Because of its success ideami is currently considering transforming SK Pres into a public product in the future.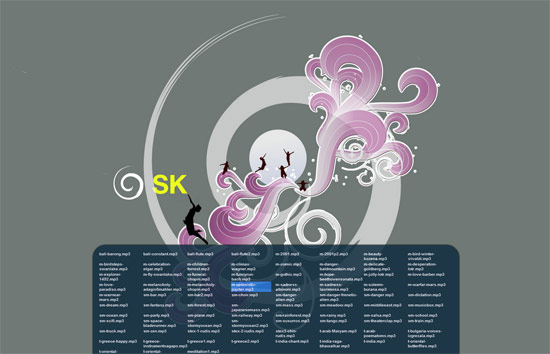 Some of the key features of SK Pres are
* Multiple presentations within a single area
* Allowed to switch presentations without having to launch new pages
* support for MP3 audio and MP4 video
* Multiple templating system allowing to mix audio, video and text in different ways
* Incremental text and incremental image navigation
* Audio keyboard triggers
* Independent Audio player
* Easy slide navigator with icons
* Can work online and offline
* Easy to edit
For more information contact ideami@ideami.com