Volandino, the character created and performed by Javier ideami wins another award, this time one of the honorable mention awards at the Superbowl PizzaHut Video competition. The challenge for Volandino this time was to create a 15 second video advert that involved american football and pizza hut. In order to tackle this challenge Volandino worked with the great american football team GIJON MARINERS, based in Gijon, Asturias. Spain.  It was wonderful working with the Gijon Mariners directed by Daniel Castañon. The team that participated in the video included:
Adrian Picón, Alvaro Palacio, Enrique Prado, Gonzalo Suarez, Jonatan Oliva, Jonathan Benito, Jonathan Sanchez, Luis Eduardo Hevia, Marcos Martinez, Newfel Benchikh, Pablo Caso, Pedro Lopez, Raul García, Raul Saavedra, Sergio Gutierrez and Javier Ideami
Due to the copyright of the video being transferred to Pizza Hut we cannot show it in here, but I am creating a variation of the video so that i can show that new one in public soon.
Congratulations to the Gijon Mariners and to Volandino!  And you may visit the home page of the Gijon Mariners here: http://www.gijonmariners.net/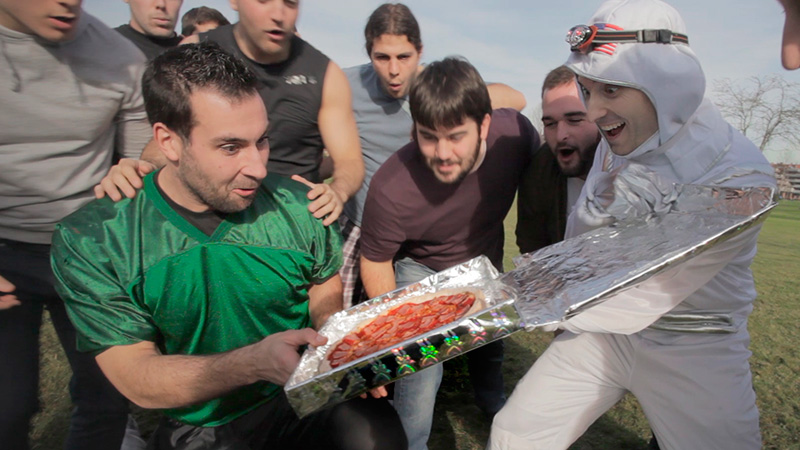 And follow the fun antics of Volandino at its youtube channel on Volandino YouTube Channel